2018 KTM 125 SX
2018 KTM 125 SX
The whip cracking KTM 125 SX has been at the front for years. With phenomenal performance on tap, it will be there for many more seasons to come. A compact chassis and the lowest weight out there is teamed up with a high performance 125cc 2-stroke engine for a surefire trophy collection. Get shredding, youngsters.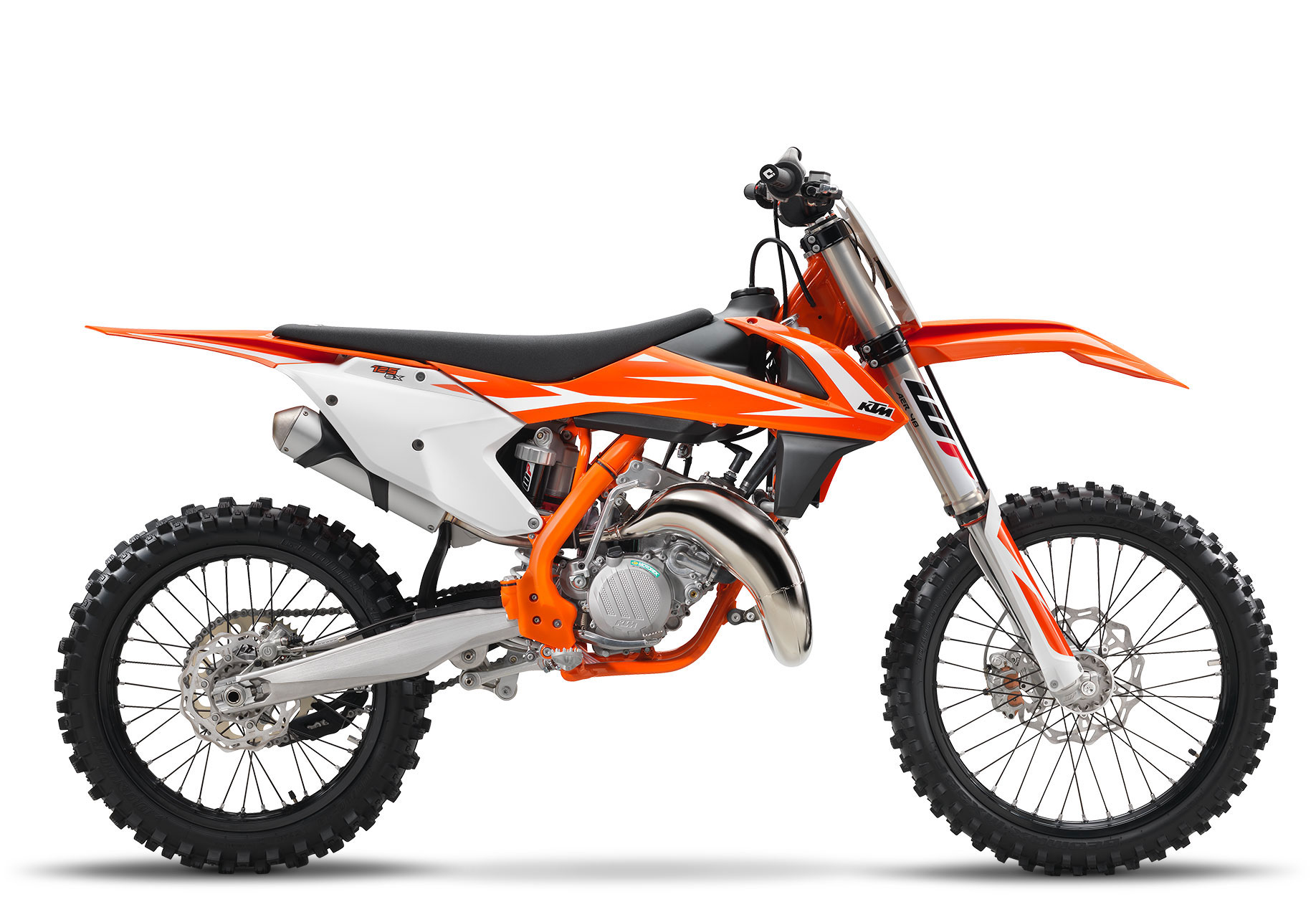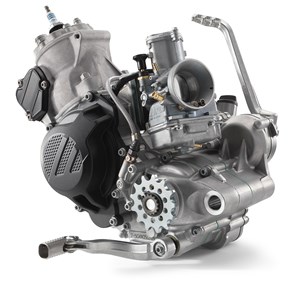 ENGINE

The latest KTM 125 SX engine is the most powerful and most competitive engine in its class; a clear statement that KTM is keen on keeping 2-stroke technology at the forefront of development. The secret to their success is an outstanding power-to-weight ratio, low costs and simplicity. This 125cc ripper has been developed with the latest KTM engineering know-how and the most advanced technology available. The results: class-leading power across the rev range, while being extremely compact and ultra-light at a mere 39.5 pounds. Our work here is done; now it's up to you to collect the trophies.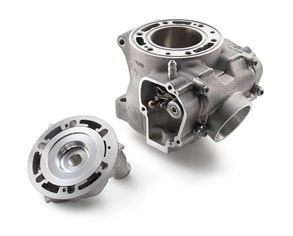 CYLINDER

This compact cylinder with a 54mm bore features a cutting-edge power valve unit with a sophisticated mechanism for the lateral support exhaust ports. Matched to a twin-component cylinder head, it is KTM's secret to all-round grunt. The layout of the water jackets in the cylinder and head guarantees efficient heat dissipation when the going gets tough.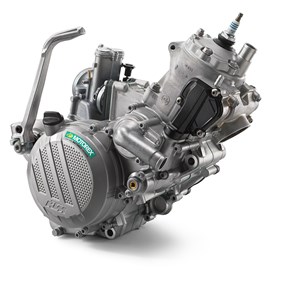 CRANKCASES

For the latest engine generation the KTM engineers designed lightweight die-cast engine cases featuring a high crankshaft position located close to the center of gravity, which results in optimal mass centralization and outstanding rideability.
CARBURETOR

The KTM 125 SX is fitted with a MIKUNI TMX carburetor. This 38mm flat slide carb lives to provide smooth and controllable power all the way up to the rev limitation. With a new intake manifold the carburetor is turned 7° in order to reduce the overflow of fuel. And it's less sensitive to different altitudes and temperatures, so you can pin it wherever, whenever.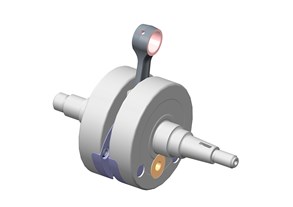 CRANKSHAFT

This reliable piece of engineering has been skillfully balanced to guarantee minimal vibrations. In its latest form, it allows an increase of the displacement to 144cc just by replacing cylinder, piston and head. There's no longer the need to change the crankshaft if you want to change displacement. Two-in-one in no time.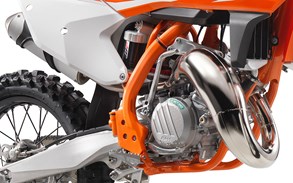 EXHAUST

The engineers meticulously tuned the expansion chamber for maximum torque and power, so this screamer is as tough as it is strong.
TRANSMISSION

A robust 6-speed transmission was designed specifically for the small 2-stroke engine, its gear ratios are perfectly in sync with the 125's power band. The latest production technologies allow for compact dimensions and minimal weight. An advanced ´No Dirt´gear lever design prevents mud from clogging the folding tip for reliable shifts even in the worst conditions.
IGNITION

All 2-stroke models feature a new CDI control unit with an advanced hardware which improves the starting behavior of the engine. The ignition curves remain unchanged.