2018 KTM 300 XC-W
2018 KTM 300 XC-W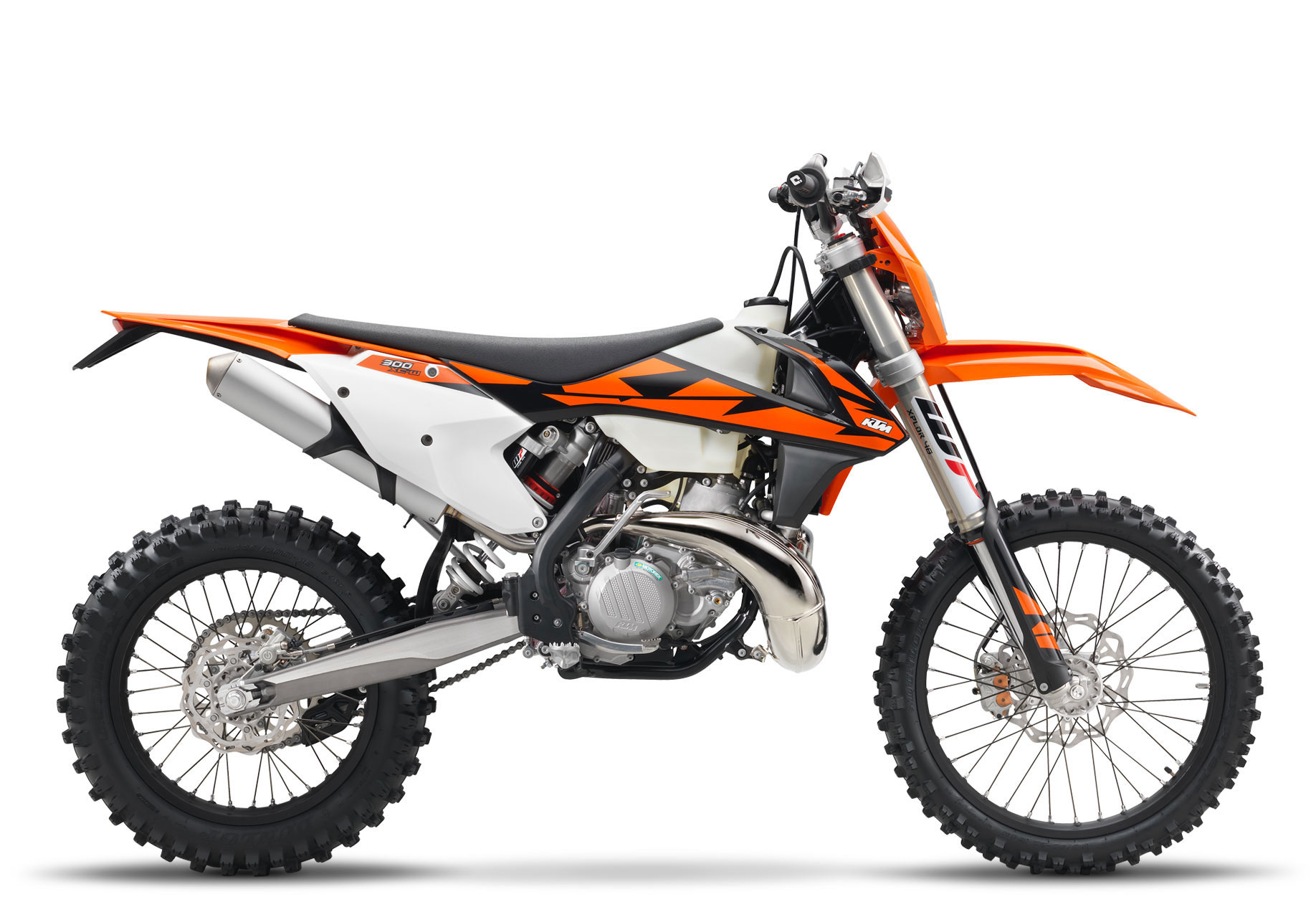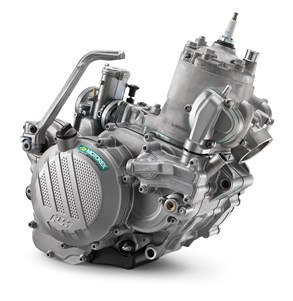 ENGINE

The engine of the KTM 300 XC-W has been known and respected for being the most powerful 2-stroke engine in its class. 2-strokes really do have a future at KTM. Their outstanding power-to-weight ratio, low cost and simplicity see to that. The KTM 300 XC-W engine has been optimized for mass centralization, comes with a twin-valve controlled power valve, a balancer shaft for less engine vibrations, a 6-speed transmission and a hydraulically operated DDS clutch. This compact powerplant lays down the law in terms of 2-stroke power and torque and is the right choice for lovers of low purchase and maintenance costs. Oh, and of course don't forget that 2-stroke symphony when you're on the pipe.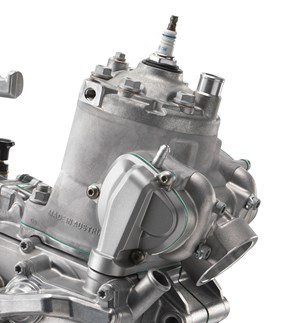 CYLINDER

This compact cylinder with a 72mm bore features a cutting-edge power valve unit with a sophisticated mechanism for the lateral support exhaust ports. Matched to a twin-component cylinder head, it is KTM's secret to all-round grunt. The layout of the water jackets in the cylinder and head guarantees efficient heat dissipation when the going gets tough.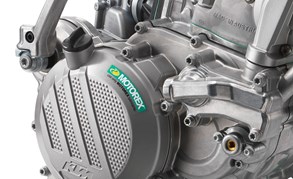 CRANKCASES

These die-cast crankcases allow the implementation of a balancer shaft. So your ride will be as relaxed as it is rapid. Plus, your new favorite engine will keep looking as fresh as the day you bought it: its engine covers feature a smart surface structure in order to reduce the wear caused by the rider's boots.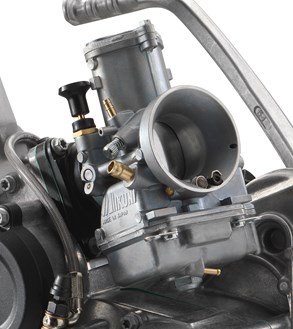 CARBURETOR

The KTM 300 XC-W is fitted with a MIKUNI TX carburetor. This 38mm flat slide carb lives to provide smooth and controllable power all the way up to the rev limitation. With a new intake manifold the carburetor is turned 7° in order to reduce the overflow of fuel. And it's less sensitive to different altitudes and temperatures, so you can pin it wherever, whenever. It gets a new setting too, improving power delivery and rideability.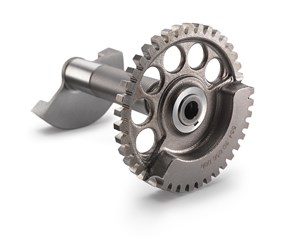 BALANCER SHAFT

Say goodbye to numb feet and hands. This engine design allows the implementation of a lateral balancer shaft in order to keep the vibrations to a minimum. You know what that means: more comfort, less fatigue, bigger smiles, more miles.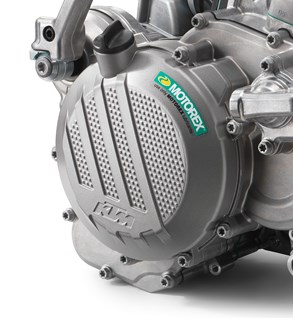 CLUTCH

The KTM 300 XC-W employs the KTM-developed DDS clutch (damped diaphragm steel) with a wear-free steel basket, extremely heat resistant clutch plates and new, nitrated steel liners. This clever design employs a diaphragm spring instead of the usual coil springs, making for considerably easier clutch action. A diaphragm spring also leaves sufficient space for a damping system to be integrated into the clutch hub. The goal is traction, but durability is as well. Light operation and telepathic amounts of control are standard with this hydraulic Brembo actuated clutch.
EXHAUST SYSTEM

The engineers meticulously tuned the pipe for maximum torque and power, so this screamer is as tough as it is strong.
Ignition
All 2-stroke models feature a new CDI control unit with an advanced hardware which improves the starting behavior of the engine. The ignition curves remain unchanged.
TRANSMISSION

A robust 6-speed transmission, its gear ratios perfectly in sync with the 300's power band. An advanced ´No Dirt´ gear shift lever design prevents mud and sand from blocking the joint of the lever and guarantees trouble-free shifting.