2018 KTM 450 EXC-F SIX DAYS
2018 KTM 450 EXC-F SIX DAYS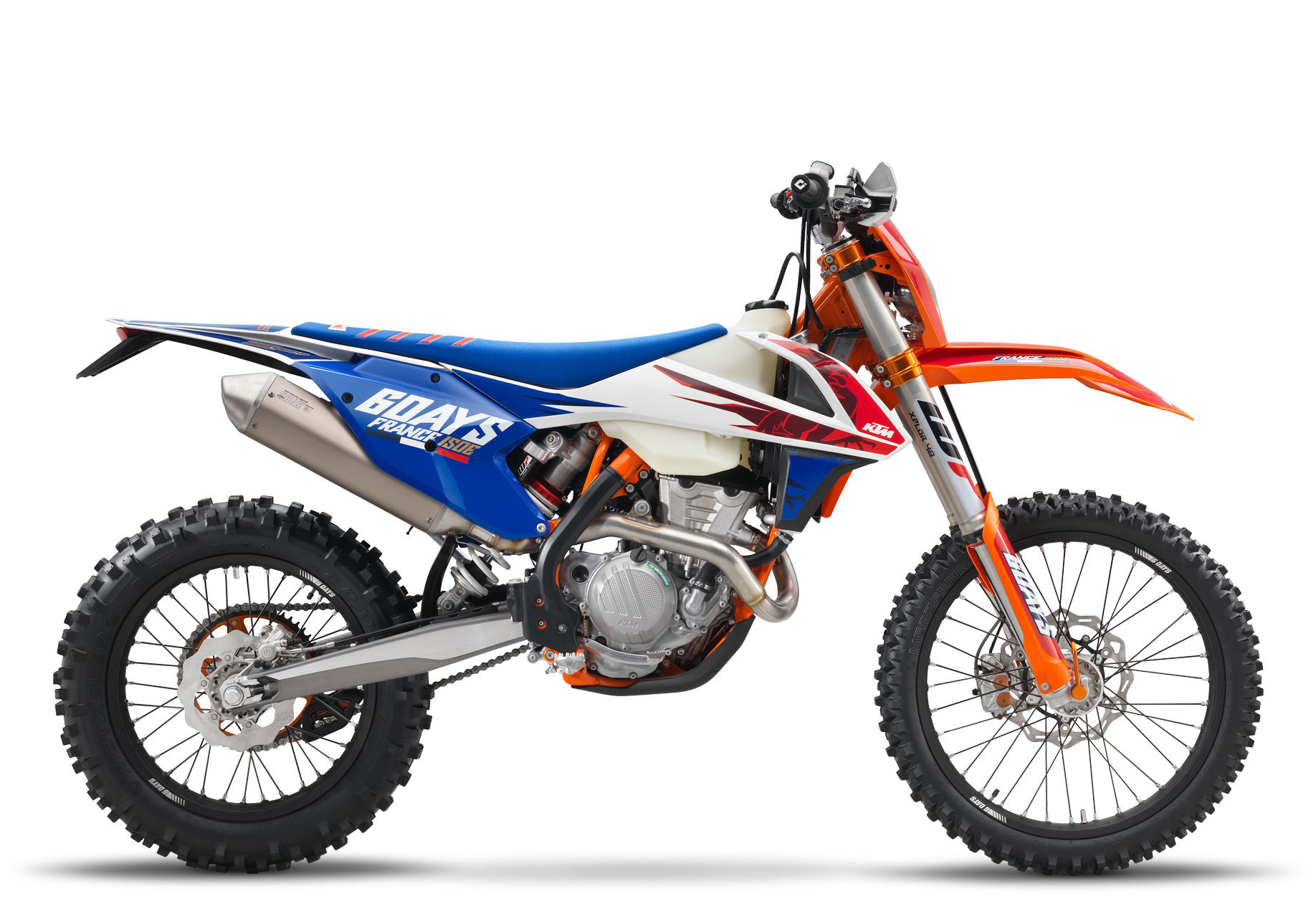 KTM has ruled off-road for decades. The special edition SIX DAYS models celebrate this success with special performance upgrades and top-of-the-line components. In 2017 the ISDE (International Six Days of Enduro) will be held in Brive-la-Gaillarde, France and the KTM model line-up has been suitably equipped to handle anything the muddy and rocky terrain can throw at it. Thanks to its compact SOHC powerhouse fitted in a state-of-the-art chassis, the KTM 450 EXC-F SIX DAYS is the strongest, most competitive dual-sport in its class. Combined with a low weight and off-the-shelve 4-stroke ferocity, this pioneer will take you anywhere.
BODYWORK

The KTM EXC-F SIX DAYS has bodywork with extremely slim ergonomics and excellent contact points between rider and machine. It provides unlimited freedom of movement and has the styling to match this renowned event.
HANDLEBAR

KTM engineers know how to handle handlebars. This tapered unit, made of high-strength aluminum by NEKEN, features a throttle assembly with a robust aluminum body and easy free-play adjustment. An ODI volcanized grip sits on the right, while on the left side of the bar a comfortable ODI lock-on grip requires no glue or wire to secure it. You can retrofit two interchangeable throttle cams, for different response characteristics to suit your specific needs.

SEAT

Tailored to meet the needs of the best off-road racers, this durable seat offers great comfort, while being 10mm lower to help you master the most challenging terrain.