2018 KTM 50 SX
2018 KTM 50 SX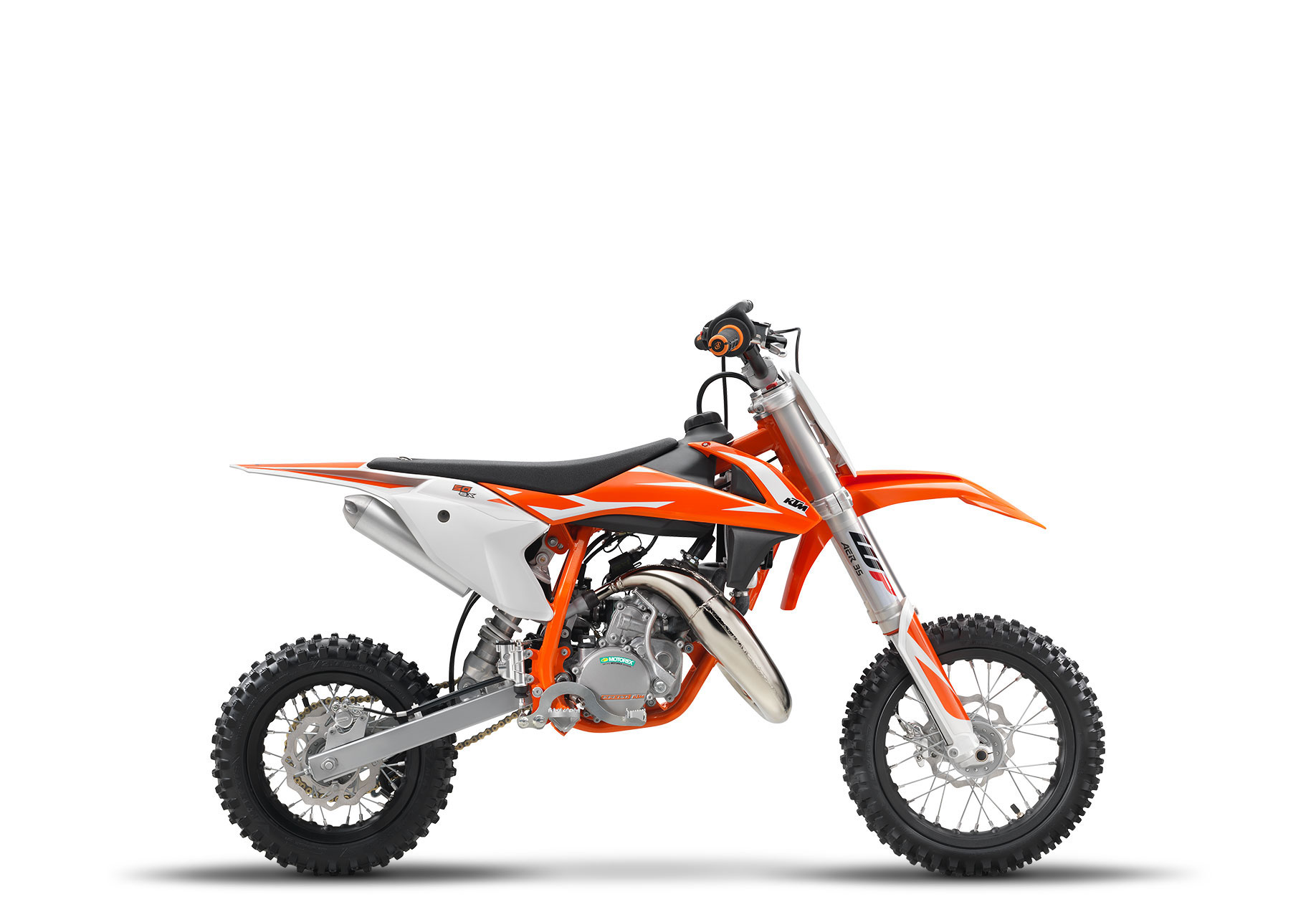 The KTM 50 SX is a true KTM for young MX riders that are READY TO RACE. It is a genuine dirt bike that, like its bigger siblings, is produced with top-quality components. This makes the KTM 50 SX the first choice as a stepping stone into the world of MX or for the first racing step on the ladder. With the youngster in mind this package has an engine that delivers steady, controllable power, incorporating an automatic clutch that is ideal for novice riders. This model features revolutionary WP AER 35 front fork, fully adjustable rear suspension, ultra cool graphics and the ability to make going fast, fun.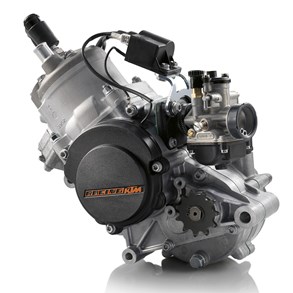 ENGINE

The modern, extremely compact 2-stroke engine fitted with an automatic clutch sets the standard in its class with improved power due to a new exhaust pipe. Thanks to the 3-shaft design, the crankshaft is close to the bike's center of gravity. This does not just benefit the handling, but also allows for a flow-optimized intake angle into the reed valve – a prerequisite for maximum performance.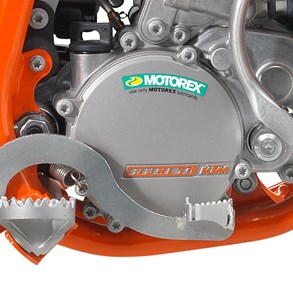 CLUTCH

Developed by KTM, the centrifugal multi-disc automatic clutch provides manageable acceleration and makes riding this motorcycle the easiest thing in the world. It can be adjusted to the specific requirements of the track and the rider in minutes and without any special tools.
CYLINDER

The high performance cylinder features a pressure controlled exhaust valve (PCEV) and provides an unrivaled performance within the highly competitive 50 cc class.
POWER REDUCTION KIT

For absolute beginners the engine power can be reduced to a moderate 5.5hp using a kit from the PowerParts catalog.