GPSMAP® 66i
GPSMAP® 66i
GPS Handheld and Satellite Communicator
PART NUMBER 010-02088-01
Learn more about inReach satellite subscription plans
$599.99USD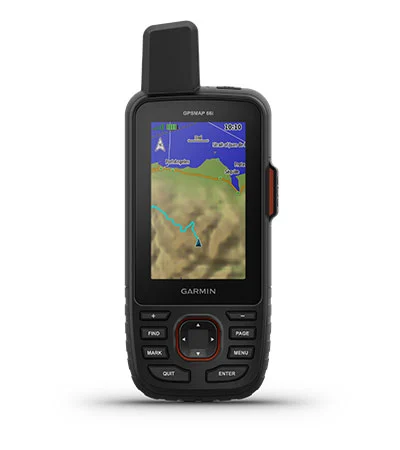 MULTI-GNSS SUPPORT
Access multiple global navigation satellite systems (GPS and Galileo) to track in more challenging environments than GPS alone.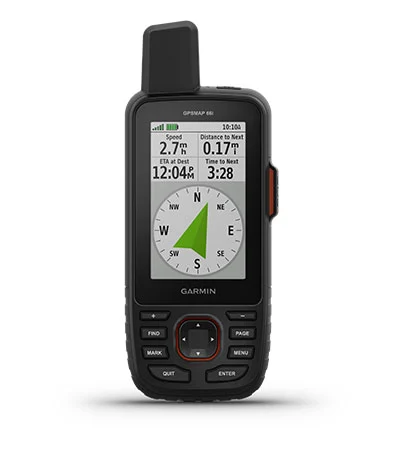 ABC SENSORS
Navigate every trail with ABC sensors, including an altimeter for elevation data, barometer to monitor weather and 3-axis electronic compass.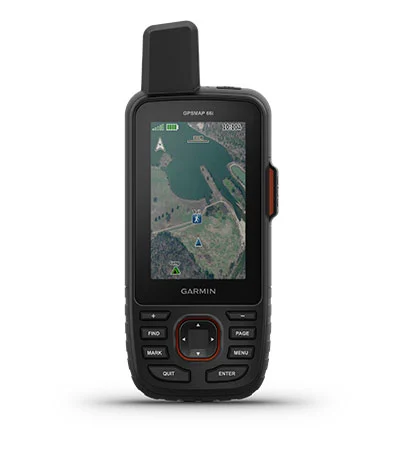 BIRDSEYE SATELLITE IMAGERY
Download high-resolution, photo-realistic maps directly to your device without an annual subscription. Easily find trails, pick stand locations, find parking, create waypoints and more.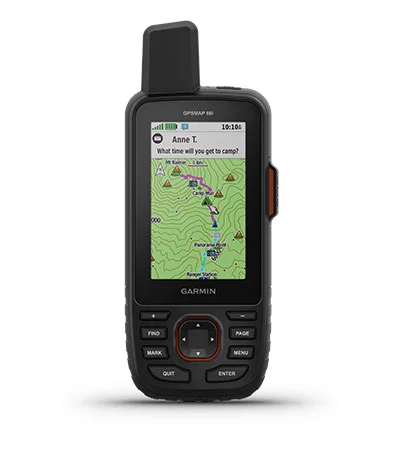 PRELOADED TOPO MAPS
Preloaded TopoActive U.S. and Canada maps show you terrain contours, topographic elevations, summits, parks, coastlines, rivers, lakes and geographical points.
TWO-WAY MESSAGING
Exchange text messages with loved ones, post to social media, or communicate from inReach to inReach in the field (satellite subscription required).
100% GLOBAL IRIDIUM® SATELLITE NETWORK
Instead of relying on cellphone coverage, now your messages, SOS alerts and tracking are transferred via the global Iridium satellite network (satellite subscription required).
ACTIVE WEATHER
When paired with your compatible smartphone, you can get real-time forecast information and live weather radar, so you're always aware of the surrounding conditions.
INTERACTIVE SOS ALERTS
In case of emergency, trigger an interactive SOS message to GEOS, a professional 24/7 global monitoring and response center (satellite subscription required).
LOCATION SHARING
Track your location, and share it with those at home or out in the field. They'll be able to see your progress or ping your device for your GPS location and more (satellite subscription required).
OPTIONAL INREACH WEATHER
Use inReach connectivity to get detailed weather updates on GPSMAP 66i or a compatible device paired with the Garmin Explore™ app. Request weather forecasts for your current location, waypoints or destinations on your route.
BUILT FOR ADVENTURE
This handheld is built to military standards for thermal, shock and water performance (MIL-STD-810), and it's even compatible with night vision goggles.
LED FLASHLIGHT
The GPSMAP 66 series helps you keep gear to a minimum with a built-in LED flashlight that can be used as a beacon to signal for help.
GARMIN EXPLORE APP
Plan, review and sync waypoints, routes and tracks by using the Garmin Explore mobile app and website. You can even review completed activities while still in the field.
BATTERY LIFE
Turn on Expedition mode, and get up to 200 hours of battery life while using inReach technology. In the default tracking mode, you get up to 35 hours of battery life, and your device will save your location every 10 minutes.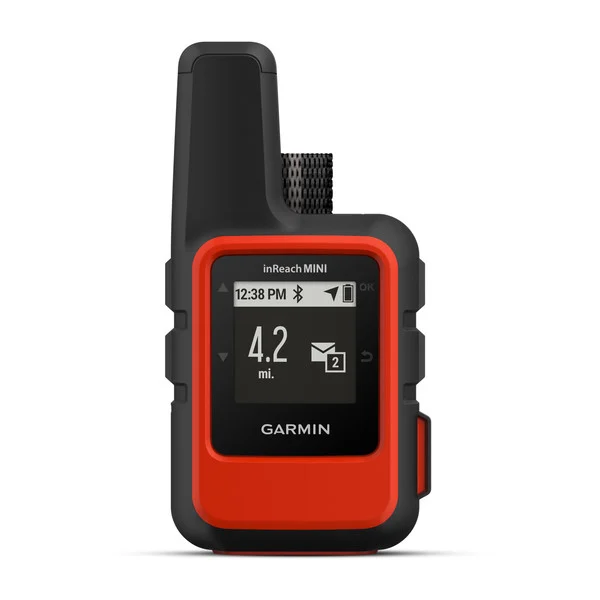 inReach® Mini
inReach Mini is your go-to connection for maintaining off-the-grid contact. It's our palm-sized satellite communicator for adventures where size and weight matter.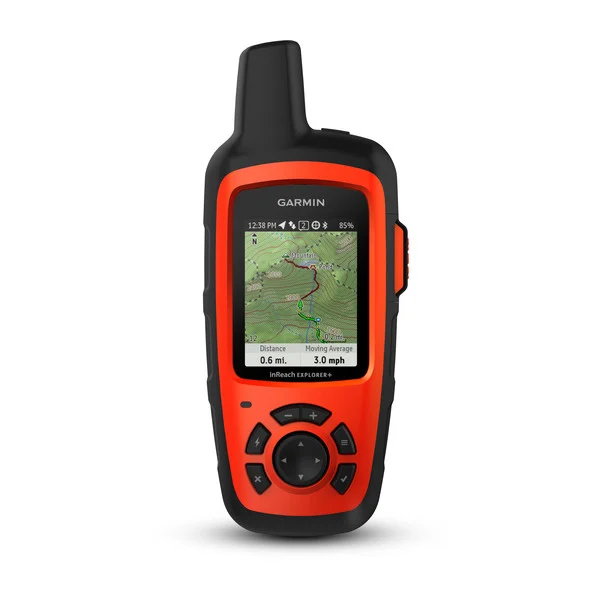 inReach Explorer®+
Using the worldwide coverage of the Iridium satellite network, these go-anywhere portable devices let you exchange text messages with any cell phone number or email address — while using GPS to track and share your journey's progress. You can also post to social media or even communicate inReach-to-inReach in the field.
In case of an at-risk situation, you can also use inReach to trigger an SOS to the 24/7 monitoring center, text back and forth about the nature of your emergency, and receive confirmation when help is on the way.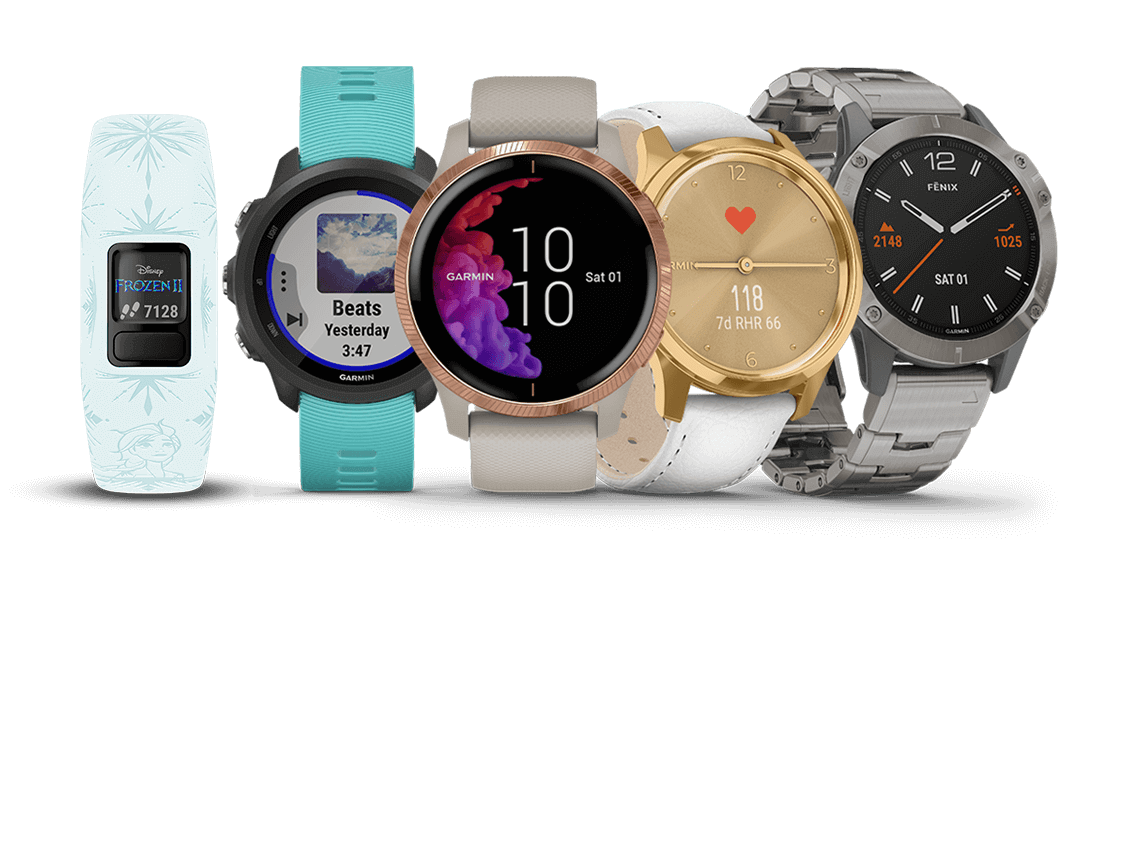 Wearables
No matter what your fitness level or activity preference is, Garmin has you covered. Our line of fitness trackers and smartwatches helps you track your activity, then save, plan and share your progress with others. By helping you move a little more each day, you can beat yesterday with the devices that fit your fitness level and preferred sport.