The All New Honda Talon
LIFE IS BETTER
– SXS –
AND OUR TALON FAMILY IS BETTER THAN EVER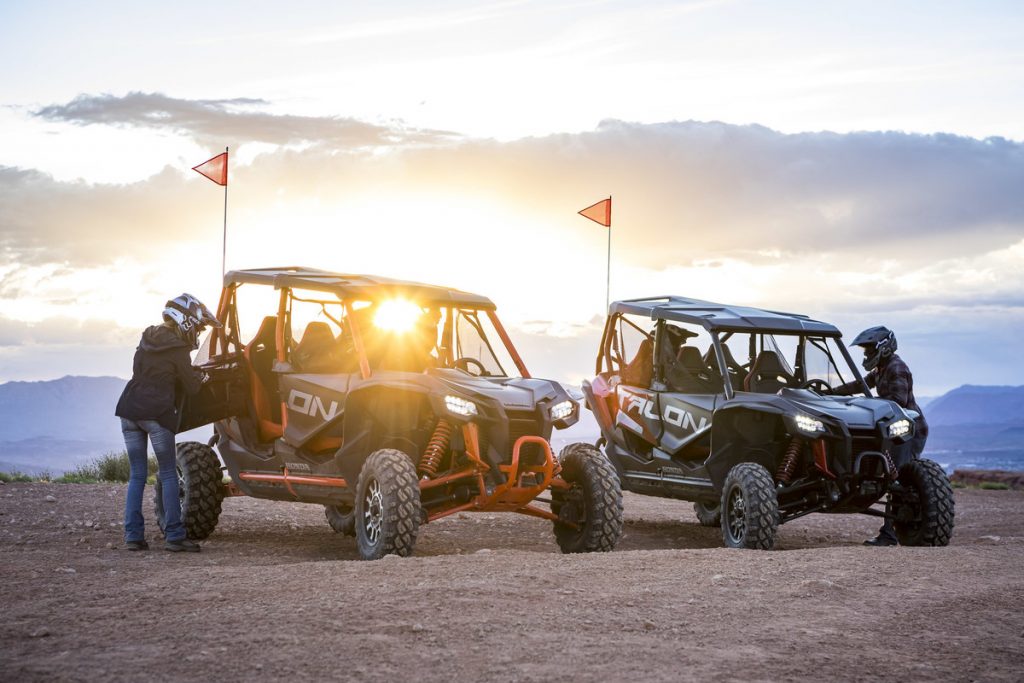 TWO SEATS OR FOUR, THERE'S A TALON THAT'S RIGHT FOR YOU.
If life is better side-by-side, how do you make it better than ever? For 2021, we're introducing two more Talon models equipped with our incredible FOX Live Valve suspension system. So now you can choose between two- and four-seat models, with FOX Q3S manually adjustable suspension or with the self-adjusting FOX Live Valve suspension. And our two-seat Talon models are still available in two formats—the Talon 1000X and Talon 1000R. More models, more choices, more technology: Honda's Talons just keep getting better and better!
New for 2021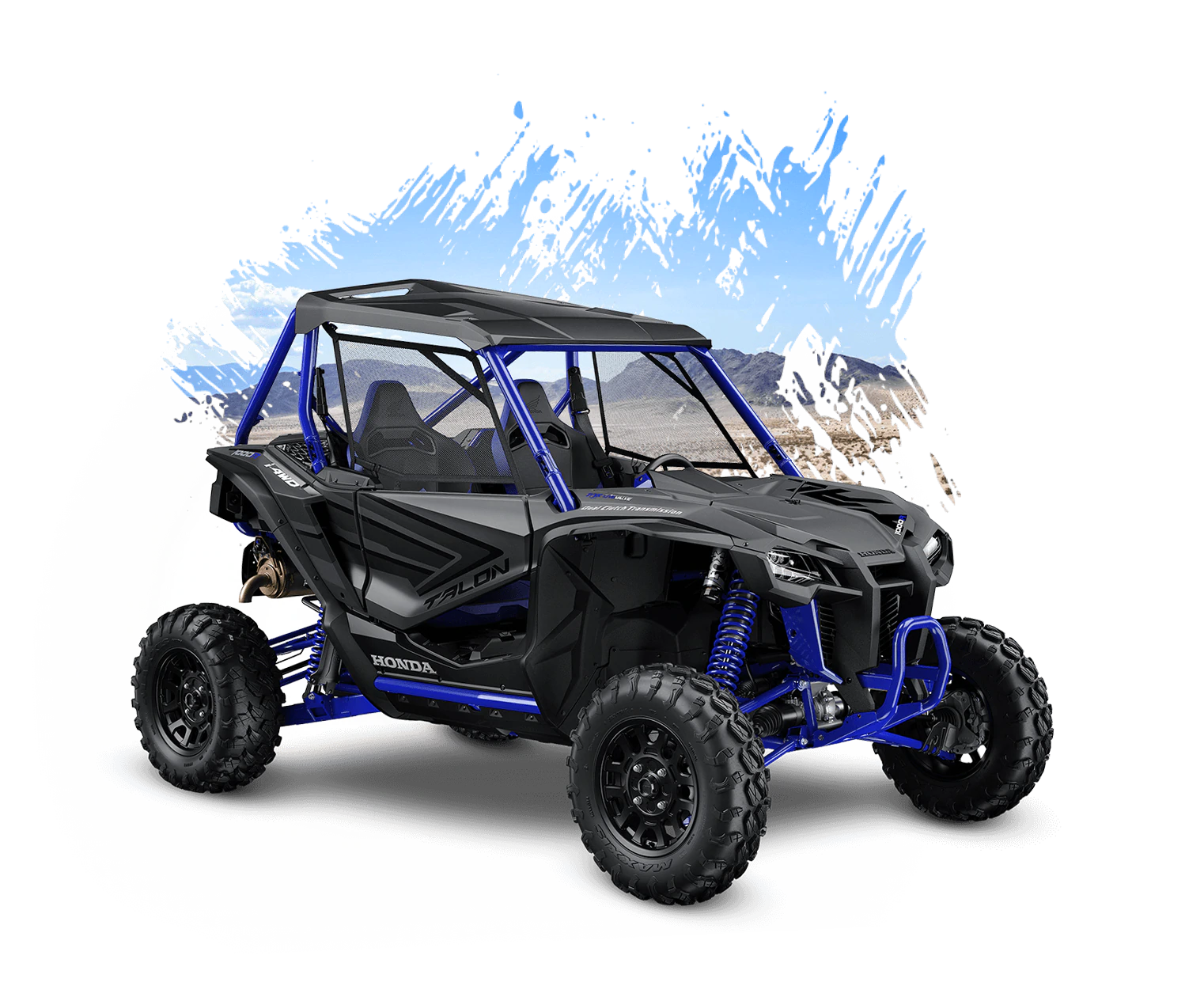 2021 TALON 1000R FOX LIVE VALVE
WIDE-OPEN FUN, LIVENED UP.
One size never fits all. And neither does one style. Off-roaders are individualists, and that means they want to do things their way. We hear you, and that's why our Talon family of sport side-by-sides just keeps growing. The Talons are available in both two- and four-seat models, and with a choice of suspension options. All share the same powerful, Honda designed and built high-output engine, quick-shifting Automatic DCT Transmission, and exclusive i-4WD technology. Rider comfort? Nobody does it like Honda. Performance? We've built our reputation on it. The key differences between our two-seaters? The Talon 1000R has a longer wheelbase, a wider vehicle track, and more suspension travel than the Talon 1000X. It's a perfect match for riders who tackle rugged, more wide open terrain. New for 2021, both the Talon 1000R and Talon 1000X are available with FOX Live Valve suspensions for the best off-road handling you've ever experienced.
AUTOMATIC DUAL-CLUTCH TRANSMISSION (DCT)
The convenience of an automatic with the strength, control, and efficiency of a manual. Use the paddle shifters, or kick back and let it do the thinking for you. Either way, you get genuine engine braking and a more efficient power delivery than a belt-driven CVT.

LAUNCH MODE
Sit back, hang on tight, pin the throttle, and get ready to feed your buddies some serious roost: The FOX Live Valve-equipped Honda Talons are the only side-by-sides offering both an automatic transmission and launch mode. You won't believe how fast and straight you'll come off the line–and neither will the other guys.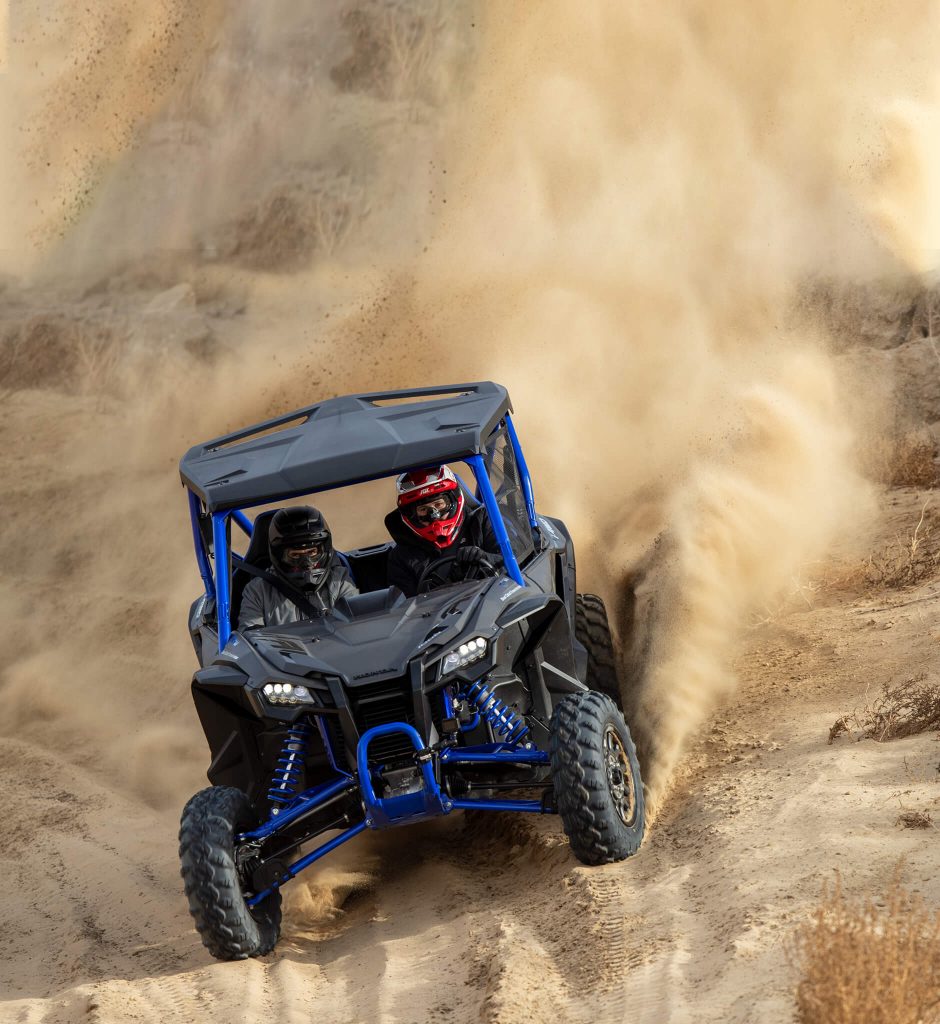 POWERFUL 999cc TWIN-CYLINDER ENGINE
Sport side-by-sides need power, and you're sure to find the Talon 1000R offers plenty of it. The Talon 1000R's 999cc liquid-cooled inline twin delivers the kind of powerful torque and quick-revving horsepower you'd expect from a flagship sport model, but is equally responsive in lower revs and in the critical midrange too. Set longitudinally in the chassis and managed by Honda's sophisticated PGM-FI engine-mapping system, it delivers a level of refinement no other side-by-side can match
---
UNICAM CYLINDER HEAD DESIGN
The Talon 1000R's 999cc liquid-cooled inline twin uses the same proven Unicam® cylinder head design found in our championship-winning CRF450R motocrosser. That helps make the engine more compact, which lets us position it for optimal weight distribution and ground clearance.

ROLLER ROCKER ARMS
Roller-tip rocker arms in the Talon 1000R's valve train help reduce engine friction, facilitate higher, faster revs, and contribute to more efficient engine operation and power. They're another example of Honda refinement you may not see, but that you'll feel with every ride.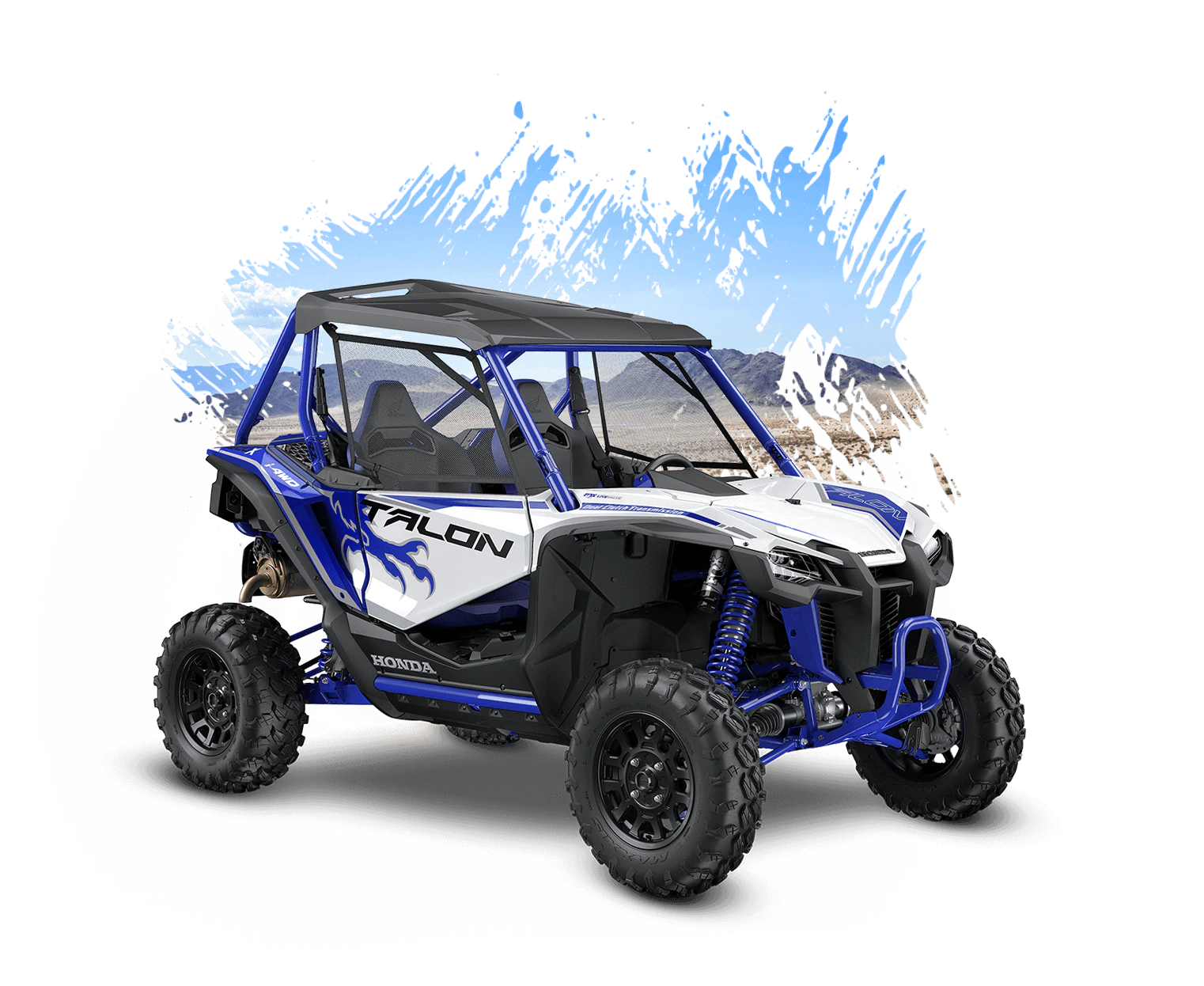 2021 TALON 1000X FOX LIVE VALVE
YOUR ULTIMATE THRILL RIDE JUST GOT BETTER.
The Honda Talon family of side by sides have shown the world just how good a sporting side-by-side can be . . . if you build them the Honda way. And with the addition of our FOX Live Valve-equipped models, they're even better. Here's what you need to know: Every Talon in our lineup—the newest four-seaters and our two-seat Talon 1000X and the Talon 1000R models—all share the same industry-exclusive Automatic DCT Transmission, i-4WD technology, complemented by our powerful, high-output engine. And they all offer the combination of performance and rider comfort you expect from a Honda. The differences between our two-seat models? The Talon 1000X is a little narrower and a little shorter (64 inches wide and an 87.6-inch wheelbase). It also uses a three-link rear suspension, which makes it a natural for owners who prioritize maneuverability and quick handling. New for 2021, both the Talon 1000R and Talon 1000X are available with FOX Live Valve suspensions for the best off-road handling you've ever experienced.